If anyone has a capture from any episode that doesn't have a thumbnail I would love to have one so we could have a look at Pernell in each episode he was in.
Thank you! Email Pernellsfaithfulfan
** Check footnotes at the bottom**




1950s

Gunsmoke ? To Kill a Woman ? 1957 - Nat Pilcher


Whirlybirds Search for the Unknown Man *Approximate air date 03/10/1958 - Matt Reynolds
Season 2, Episode 6
Starring Kenneth Tobey, Nancy Hale and Craig Hill
After receiving a letter requesting their help, Chuck and P.T. fly to the remote desert mining town in Nevada it was mailed from to investigate. They arrive to discover a town controlled by a mobster and his henchmen, all covering up a kidnapping.

General Electric Theater No Hiding Place (04/06/1958) Phil
Season 6 Episode 26. No Hiding Place was filmed at Republic Studios, West Hollywood, Los Angeles CA.
Also starring Ronald Reagan, Geraldine Page and David Opatoshu
On his way to the bar, Skid Row derelict Vincent encounters the faces of all the people he's harmed, each telling of the bright young man who destroyed his life with alcohol. Shaken by the vision, he vows to give up drink and help his fellow drunkards. A businessman believes in his work and finances his efforts, helping to rescue people throughout the neighborhood.


*Tombstone Territory "Pick up the Gun" 05/14/1958 Wednesday on ABC at 8:30 - Johnny Coster
Also Starring Pat Conway, Richard Eastham, Fay Spain (Fay Spain starried along side Pernell In quiet a few episodes not to mention Bonanza's season 1 episode of 'The Sisters' December 12, 1959) May 12, 1880 - A father objects to Billy Clanton, a drifter, talking to his daughter, Lisa. Although she is attracted to Billy, she finally agrees to marry Johnny Coster, a man of her own people.

Shirley Temple Storybook Theater, "The Sleeping Beauty" (06/08/1958) Thorabore
Season 1, Episode 8
Starring Shirley Temple as Hostess and Anne Helm
The King and Queen have long wanted a child, and the Black Fairy agrees to help them get their wish. But after a daughter is born to the couple, they provoke the Black Fairy's wrath when they fail to invite her to the child's christening. The Black Fairy then casts a spell over the Princess, foretelling that before the child reaches womanhood, a spindle point will pierce her hand and put her into a deep slumber.


Shirley Temple Storybook Theater, "The Emperor's New Clothes" (11/25/1958) - Count DeSpard 
Season 1, Episode 15
Starring Shirley Temple as Hostess, Eli Wallach and Sebastian Cabot A couple of convincing 'tailors' convinces the vain Emperor that his invisible clothes really exists. Personal Note: One of my all time favorite Pernell episodes. He shows so many sides of his acting ability. In my opinion this is a must see for any Pernell Roberts Fan.


Shirley Temple Storybook Theater , "Rumplestiltskin" (02/02/58) - Count Schoenfeld
Season 1, Episode 2
Starring Shirley Temple as Hostess, Shai K. Ophir and Jonathan Harris
Base on the Grimm Brothers fairy-tale.The Miller Hanz Franz has told many that his daughter Elsa, can spin straw into gold.His daught is keeped away by Royal Tax Collector Lord Karsch, and locked in a room in the palace of the King.


Desire Under The Elms March 1958 - Peter Cabot
114 Mins. Filmed in Black and White
Distributed by Paramount Pictures Corp.
Premiere Information New York opening: March 12, 1958
Also starring, Sophia Loren, Burl Ives, Anthony Perkins and Frank Overton
In 1840, New England farmer Ephraim Cabot constantly harangues his three sons, Peter, Simeon and their younger half-brother Eben, to work harder and be more religious. The three sons all despise their father, who worked their mothers to death, especially Eben, whose mother once showed him where Ephraim hides his gold and made him promise to claim the farm one day, as most of it had been hers when she married Ephraim. One day, Ephraim declares that he needs to ride out to learn God's message for him and urges the younger men to keep working while he is gone. As six weeks pass, the brothers hope that Ephraim, who is seventy-six years old, has died, and Peter and Simeon contemplate their plan to search for gold in California. One night, Eben gets drunk in town and then visits Min, an older widow who often entertains young male visitors. Min welcomes Eben, but he tells her that he is through with "leftovers" and rushes home, where he digs up $600 of Ephraim's buried money. Eben then wakes up Peter and Simeon to tell them the latest gossip, that Ephraim has married a twenty-five-year-old Italian immigrant. The men are infuriated, as they believe that she will now inherit the farm instead of them. Eben offers his brothers the money if they sign over their shares in the farm to him and, believing that he will never inherit it anyway, Simeon and Peter do so. To Read More Visit Turner Classic Movies


The Sheepman ? 1958 - Choctaw Neal


Trackdown, "The Reward" (CBS, 01/03/58) Bannion
Season 1 Episode 13 Starring Robert Culp. (Robert Culp will join Pernell again on Bonanza Episode #72 Broken Ballad which aired October 29, 1961)
Robert Culp stars as Hoby Gilman, an 1870's Texas Ranger. There were 70 episodes.


Have Gun, Will Travel, "Hey Boy's Revenge" (CBS, 04/12/58) - Maury Travis


Zane Grey Theater, "Utopia, Wyoming" (CBS, 06/06/58) - Jet Mason 
Season 2, Episode 29
Starring Dick Powell as Host
A clan of Confederates from Georgia looking for a new way of life settle in a deserted Wyoming ghost town that they have named 'Utopia'.


Shirley Temple Storybook Theater, "Hiawatha" (10/05/58) - Pau-Puk-Keewis
Season 1, Episode 12
Also Starring Shirley Temple as Hostess and Nyra Monsour and John Ericson
A Native American fable set by the shores of the Gitchy Goomy.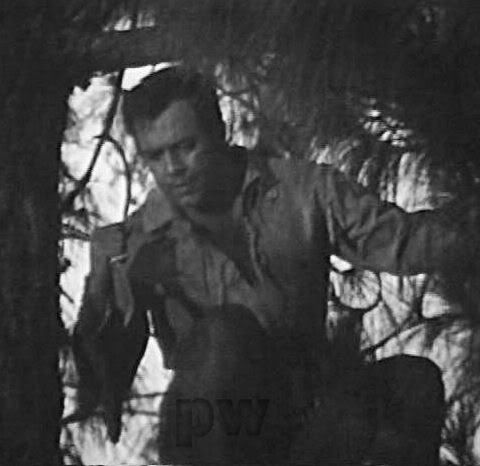 Northwest Passage- "The Assassin" (11/16/1958) - Captain Jacques Chavez


Zane Grey Theatre "The Pressure Point" (12/04/58) - Lew Banning
Season 3, Episode 9
Starring Walter Pidgeon
Jess Clark becomes blind when his horse breaks his leg in a gopher hole in Top Rock, a small town that wants nothing to do with gunfighters. After a prison break Lew Banning goes after Clark who killed his brother not caring that the old timer is blind now.


Ride Lonesome 02/15/59 Sam Boone

A man, Randolph Scott, tries to get an outlaw, Lee Van Cleef, by using the outlaw's brother, James Best, as bait. Pernell and James Colburn played Sam Boone and Witt. Also starred Karen Steele. Pernell and Colburn acted together through the years with James guest starring on Bonanza.


Cimarron City, "Have Sword, Will Duel" (1959) - O'Hara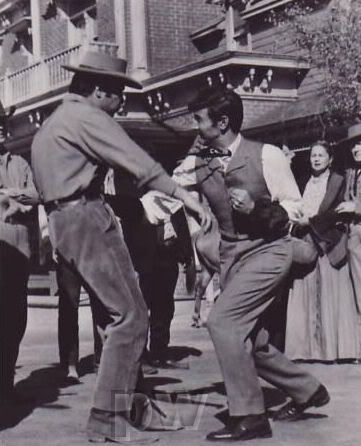 Buckskin... Oscar (1 episode, 1959)


General Electric Theater "The Stone", (01/18/1959), Abner,
Season 7 Episode 16. The Stone was filmed at Republic Studios, West Hollywood, Los Angeles CA.
Hosted by Ronald Reagan also starring Tony Curtis, Rita Moreno and Charles Aidman


*Sugarfoot, "Man Wanted" (ABC, 02/18/59) - Deuce Braden


Lawman, "The Posse" (ABC, 03/08/59) - Fent Harley


Bronco, "The Belles of Silver Flats" (ABC 03/24/59)- Reverend David Clayton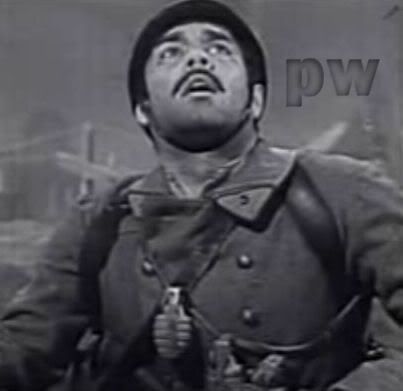 One Step Beyond, "The Vision" (ABC 03/24/59) - Sergeant Vy


77 Sunset Strip, "Abra Cadaver" (ABC 04/17/59) - Tony Gray


*Date of episode 5 was 03/03/1958 but there wasn't an exact date on episode 6. They were shown every week. If you have any further information please email.
*Information from Tombstone Territory

*Sugarfoot. I am not positive this is the Deuce Character picture if you know please Pernellsfaithfulfan



Email Pernellsfaithfulfan